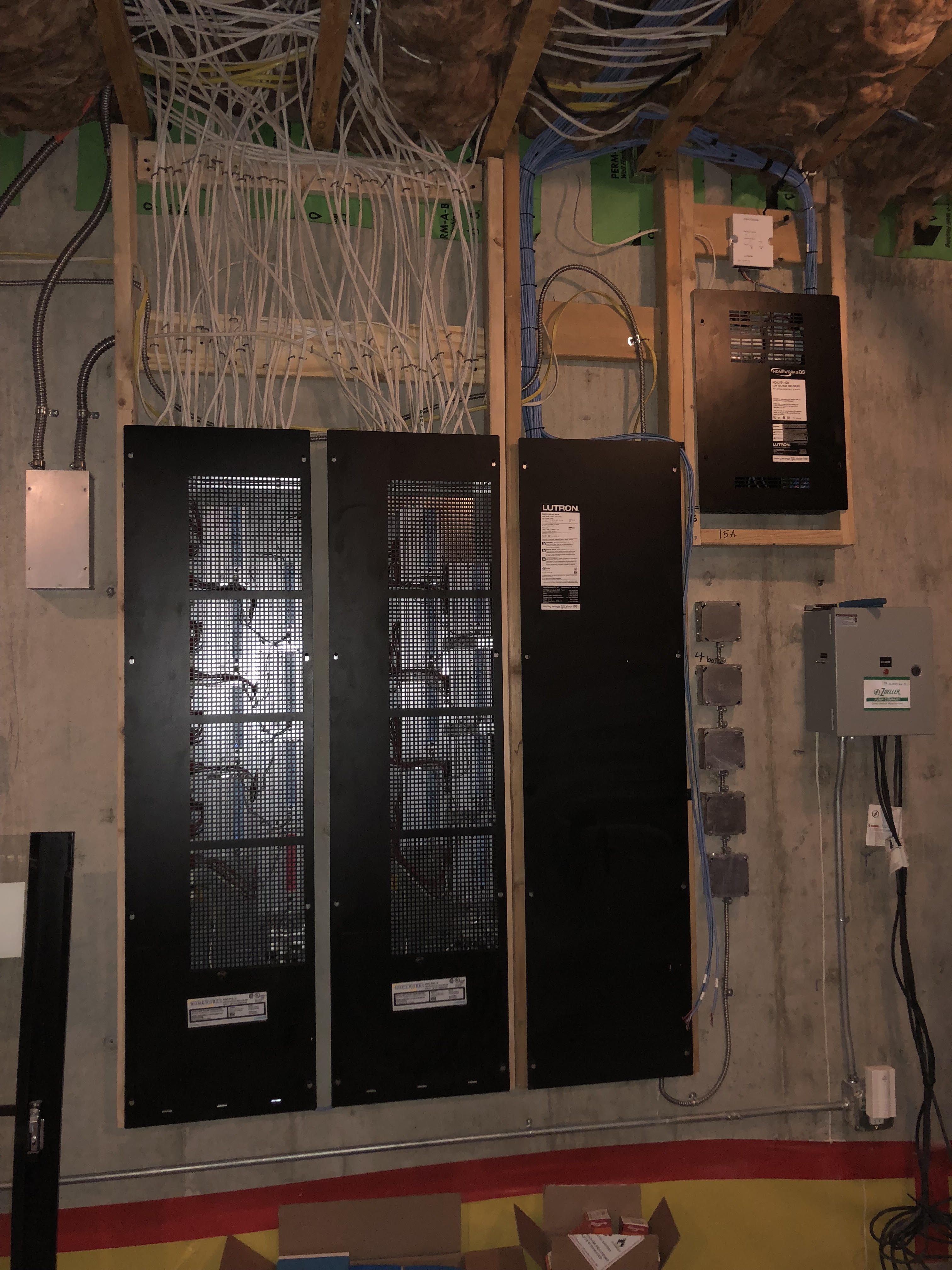 Residential
Custom Control Panels for Smart Home Systems
Electrical repairs
There are many occasions in life when a DIY approach works fine. Electrical repairs are not one of those occasions. Trust Saragosa Electric for all of your repair and service needs including:
Fixing/replacing bad outlets

Installing GFCI (ground-fault circuit interrupter) outlets

Resolving electrical issues related to leaking appliances (water in the kitchen, for example)

Upgrading electrical systems in old homes

Ready to sell your home? We can inspect your electrical systems and identify any items to be fixed prior to putting your home on the market.

Fixing damaged circuits
Panel upgrades
When you move into a new home or building, you may find that the existing electrical panel will not meet your needs. For example, perhaps you need a charging station for your electric car. Or, perhaps your children have more devices than you ever dreamed possible, and those devices need to be charged. We can upgrade your panel and set you up for the future.
Lighting upgrades
When were your light fixtures installed in your home or building? Does the dining room light fixture look like something that's been around since Carter was in office? Trust Saragosa Electric to bring your light fixtures into the 21st century. We can help you modernize, add accent lighting, and take care of any other lighting improvements you'd like to make.
Troubleshooting
You suspect that something is wrong but you aren't sure what it is (or even how serious it might be). Maybe you thought you saw a spark or maybe multiple outlets just stopped working. At Saragosa Electric, we have the expertise to troubleshoot any electrical issue for you. We'll identify the issue for you and give you a fair quote to fix it.
New Construction
So, you're getting a fresh new start! You need contractors you can trust when it comes to wiring your new home or building. We can handle all wiring, from the ground up, and we include a two-year warranty* as well. We specialize in custom homes but are happy to provide an estimate on dwellings of all kinds.
*One-year warranty applies on commercial projects.
Remodeling
Most remodels, whether residential or commercial, require the involvement of an electrician at some point. We can bring your electrical systems up to code (adding new circuitry as well) and make sure your new building is safe for years to come. At Saragosa Electric, we are also called upon to help commercial tenants switch from one type of business to another (for example, a clothing store changing into a diner). As you can imagine, different types of businesses have vastly differently electrical needs. We can help you navigate from start to finish.